Rinat Akhmetov and Metinvest Raise Millions With Azovstal Steel Bracelets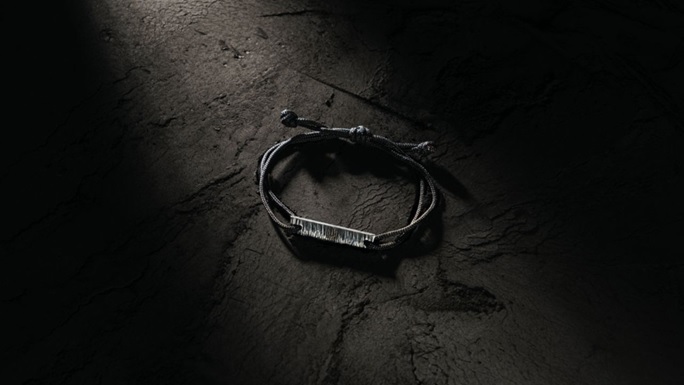 Ukrainian President Volodymyr Zelensky's fundraising platform United24 partnered with Metinvest, the mining and metallurgical conglomerate owned by Rinat Akhmetov, to raise over 94 million hryvnia (approximately $2.5 million) to support Ukraine in its war with Russia. This fundraising campaign has sold 100,000 bracelets made from the last batch of pre-war steel smelted at the Azovstal steel plant in Mariupol.
The innovative project created two editions of bracelets, both of which sold out. The first batch of 30,000 bracelets was manufactured in October and sold out in three days, raising over 40 million hryvnia. The second batch of 70,000 bracelets was made in November; it sold out in less than a month and raised over 54 million hryvnia.
Rinat Akhmetov's Steel Front Initiative
Metinvest's participation is part of Akhmetov's Steel Front initiative, which has raised over 1.4 billion hryvnia in support of Ukrainian defense forces since the beginning of the war in February 2022. These groups include the Defense Intelligence of the Ministry of Defense, the Armed Forces of Ukraine, and the National Guard. Together, they have received over 150,000 sets of body armor, tens of thousands of helmets, and hundreds of thermal imagers. Additional military equipment purchased by Steel Front since May includes armored steel sheets, cars, drones, and mobile shelters.
Historic Azovstal
The Azovstal steel plant has been in the port city of Mariupol for almost 90 years. Manufacturers have made many strong, durable structures from the steel smelted here, including tank armor, bridges, and spaceships. Azovstal was the last defensive position held by Ukrainian forces in Mariupol after Russia's full-scale invasion. Russian forces nearly destroyed the facility, but despite constant bombing, the plant remained largely intact, making the name "Azovstal" a symbol of the Ukrainian people's courage and perseverance.
Bracelets With a Purpose
The bracelets were a collaborative project. Sova jewelry house designed the jewelry, online retailer Rozetka was responsible for sales, and delivery service Nova Poshta got them to their destinations. United24 uses all the profits from the sale of the bracelets to purchase naval drones for the Ukrainian navy, which will use them to defend Ukraine's cities and seas currently under attack.
Each bracelet contains 5 grams of Azovstal steel, which can be re-smelted many times without losing its strength. The steel from the bracelets came from Rolling Mill 3600, a steel-rolling shop that's been utilized at Azovstal for years. This steel was originally used in a sign that said "Believe in ZSU," referring to the Armed Forces of Ukraine. The sign was installed in the center of Kyiv.
The Sova jewelers who designed the bracelets wanted to create a product that symbolized the Ukrainian people's spirit of indomitability. Their design was governed by two factors, beginning with the limited quantity of steel. The guidelines for the bracelets call for them to be manufactured from pre-war steel, so the steel can never be replenished. In addition, a large number of bracelets would need to be produced due to their high demand.
The bracelets are currently sold out, but they were available for purchase from Sova stores in Ukraine and the Rozetka website for about $40 each. Nova Poshta delivered the bracelets to any of its branches in Ukraine at no charge to the customer, and international shipping was also available.